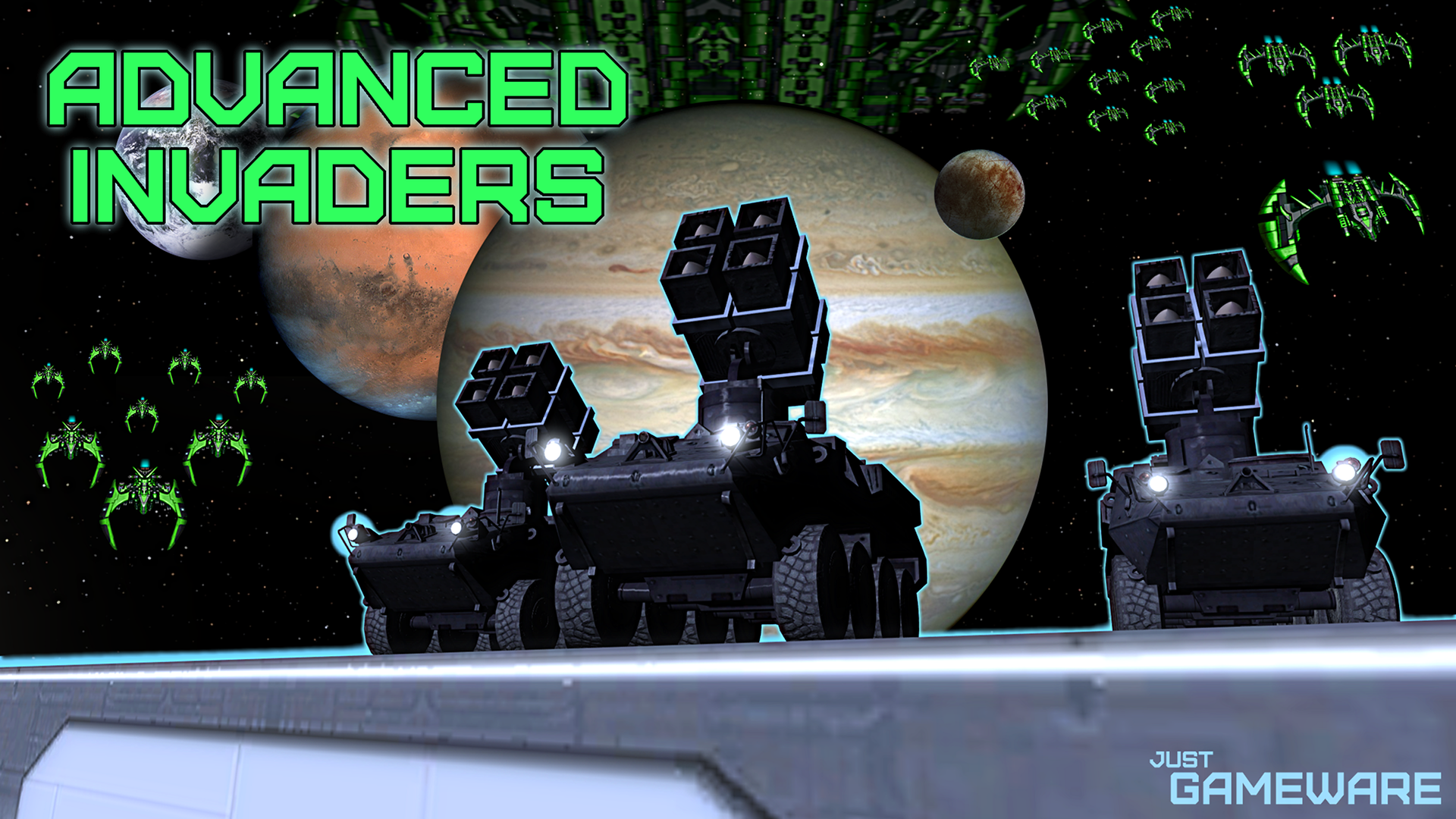 Advanced Invaders
Advanced Invaders Version 1.3 & Binary Void Version 1.2
---
Advanced Invaders is updated to version 1.3:

Performance improvements for Android version
ARM64 support added for Android version
Added Android adaptive icon
Alien bomber yields more points
Some additional minor polish
New Unity 2019 gave a nice performance boost to Android version of Advanced Invaders. Particularly in Spacewatch mode, when bullet hell occurs.
Since new version 1.3 is built with all new Unity, Win/Linux version 1.2 will remain available for a while here, just in case.
An update to version 1.2 for Binary Void is available:
Fixed a problem where if project was built as a game for Android in Unity 2018/2019, virtual joypad axis wouldn't detect dragging input event across the touchscreen
Added more code comments
Problem about joypad axis was really annoying one. Not sure if this is a bug in newer versions of Unity or if it's intentional fix (make somewhat sense to be considered as such).
You may check this Q&A topic on Unity's board in tutorial section, and post any questions or thoughts on Binary Void project.
Regards,
Just Gameware